About Us
The demand of modern machinery has only increased in recent years as the need to keep operation costs low takes center stage. We,
Kivi Equipments
, manufacture a wide range of high performance equipment that are built to last and perform in less than ideal conditions. We are a leading
Manufacturer
of a wide range of quality products including but not limited to
Texturing Machines, Texturing Brush, Mobile Sand Screening Machine, Construction Machinery, Thermoplastic Machines
. We have successfully established ourselves as a company to be reckoned with within the humble half decade since our inception and have an
annual turnover of INR 1 Crores
which is proof of our success.
Our offerings are precisely crafted using the best available components that undergo stringent testing prior to being used in our equipment. We thus firmly belief in the quality of our products and have always ensured that they require minimal maintenance post sales.
Infrastructure
Our manufacturing set up boasts copious amounts of space and ultra modern equipment that aid hired experts in creating quality unlike any other in the market. The importance of sound infrastructure is known throughout the industry and is vital for not only product evolution but also process optimization. Our equipment are upgraded on a regular basis and are serviced regularly in order to ensure smooth functioning. We have divided our facility into a number of subunits to ensure that optimizations can be implemented and quality tests performed at the root level of production. Our production facility consists of a manufacturing unit, quality testing department, research lab, packaging section and sales department.
Our Team
If infrastructure is the engine of a company then its employees are the fuel that make it run. Our team consists of experts from various domains who with their years of experience have brought a diverse set of skills to the company which has empowered us to show consistent growth. Our professionals ensure that they understand the specific requirements of clients and provide effective solutions that are tailored to meet their specifications. Our team consists of the following:
Engineers
Technicians
Sales Professionals
Research and Development Experts
Packaging Personnel
Quality Control Experts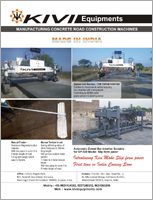 Read More